What's in store for Outfield Digital in 2020?
Happy New Year, one and all! We hope you've all had a wonderful break over the holidays and are raring to go with lots of exciting projects planned for 2020, we certainly are!
2018 and 2019 were two very busy years for us at Outfield Digital. In 2018 we took over Tea Commerce, an established e-Commerce solution for Umbraco. We also had the privilege of working with some wonderful clients on their Umbraco projects.
In 2019 we were proud to have built the website for the UCI Road World Championships, when the major cycling event came to Yorkshire in September. We also spent a lot of time working on Vendr, our new e-Commerce product which will take over Tea Commerce for Umbraco V8. The announcement for our up-coming product has been really well received, as has the Vendr preview, which we released as an early Christmas Present. You can download the Vendr Demo Store here to see how Vendr will work.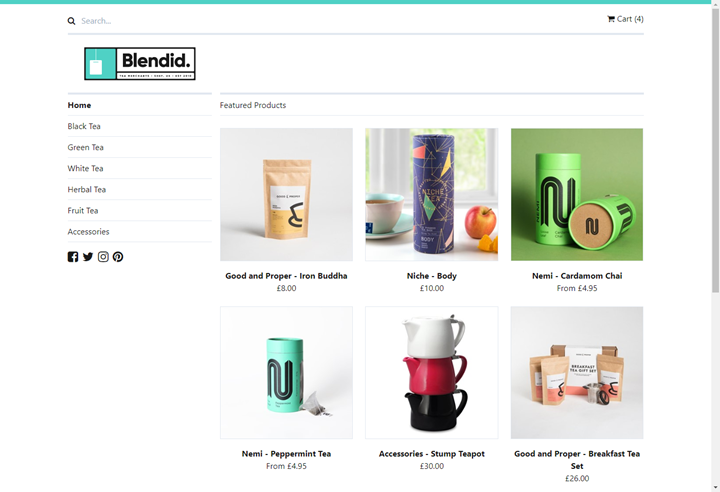 So what does 2020 look like for us? Below is our four-quarter plan, mapping out the goals we're endeavouring to achieve over the next 12 months. It's an ambitious plan and not everything is set in stone, but it's something we're keen to achieve.
Q1
Vendr updates and release.
Well, firstly, as we hope most of you will know, we will be releasing our initial version of Vendr. This will come at the end of March. In the meantime, we will be working on testing, final updates and any changes required ready for release, as well as developing the Vendr website and last, but by no means least, creating documentation for the product.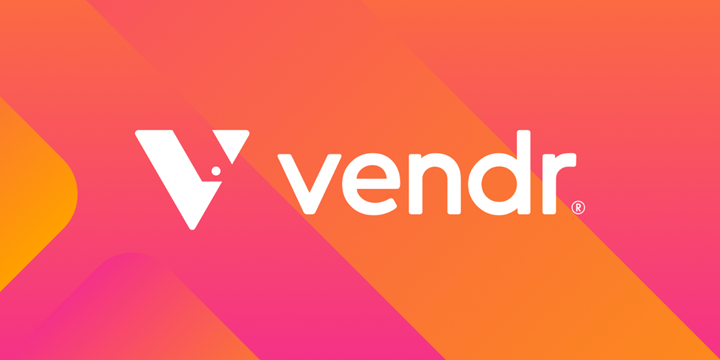 Spring Events we're attending.
At the beginning of March (Friday 6th), we will be attending the second annual Umbraco Spark Innovation Conference in Bristol, UK, hosted by the team over at Gibe. Our very own Matt Brailsford will be speaking at the event, which looks set to be a great day, discussing all the latest Umbraco and accompanying technical innovations, as well as meeting up with our lovely Umbraco friends. You can still purchase tickets to Spark, so don't hesitate to bag yours!
We'll also be attending Codegarden at the end of May, an absolute must-attend event. We're already excited about catching up with friends, meeting new people and answering any questions you might have about Vendr, so feel free to come and chat with us if you're heading to CG20. We also have everything crossed that one of our two talk submissions is selected!
Q2
Vendr review and client projects.
Q2 sees us working on an exciting client project, creating a new visitor experience, with an emphasis on enjoying the countryside. We will also be analysing feedback and answering queries about Vendr. The feedback we receive will help us to plan and prioritise future updates and features we'd like to implement, post initial release.
While 2020 will mainly be about Vendr and client projects, we're also keen to action other ideas we have in the pipeline, which leads us into the second half of the year.
Q3/Q4
The next package from Outfield Digital.
Over the years Matt has developed a number of well-known packages for Umbraco, some of which you will most likely use every time you build an Umbraco website, such as Nested Content (now in core), Stacked Content, DTGE and Vorto, to name a few. With the advent of Umbraco V8 and the increasing popularity of Matt's package, Fluidity, along with a number of requests made for it to be made available for Umbraco V8, our next internal project will be to port Fluidity for use with V8.
We also intend to rebrand the package and, in time, make some large improvements to the product, with a of number new features that we think will really help you, the developers, in your day-to-day Umbraco website development processes.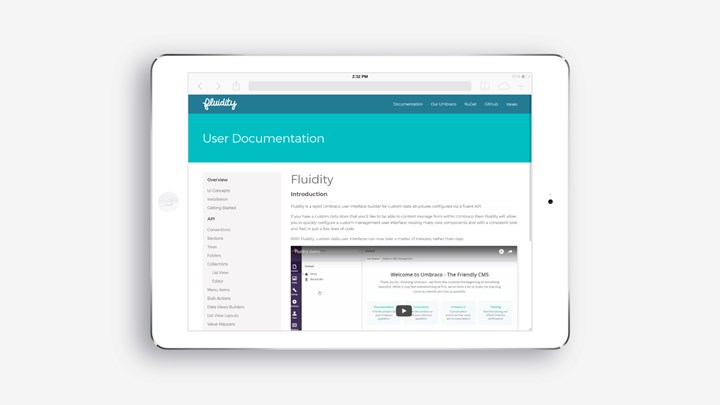 Hang on, what's Fluidity?
For those of you unfamiliar with Fluidity, you can read more about it here. But in a nutshell, Fluidity is (an award winning) rapid Umbraco user interface builder for custom data sources, configured by a fluent API.
Fluidity already does some pretty clever stuff to get your data to display in a meaningful way with just a few lines of code. But we think the package could really benefit from some additional features, such as:      
Child Collections
Custom Dashboard Components
Content App Support
So what's the plan?
Since Fluidity is a large and complex package, undertaking the conversion to V8 will take a significant chunk of time. We'd also like to ensure the package is fully supported and maintained going forward, as well as adding the aforementioned additional features. In order to achieve this, we believe it's a great candidate to become a commercial package, licensed in the same way as Tea Commerce and, once released, Vendr.
How much will it cost?
We are yet to decide the cost for the package, however the price point will be lower than our e-Commerce products. We do feel this is the right direction for the package, to ensure that we can properly maintain it for ongoing use with V8 and all future versions of Umbraco.
When will it be available?
Once Vendr is released into the wild, we will be in a better position to plan the schedule of works for the V8-ification of and rebrand of Fluidity, as well as confirming the cost of a licence. We currently estimate that we will begin work to develop an initial V8 version in Q3, with a view to having it available for use in Q4. Until then, follow us on Twitter @outfielddigital for all the latest news and announcements.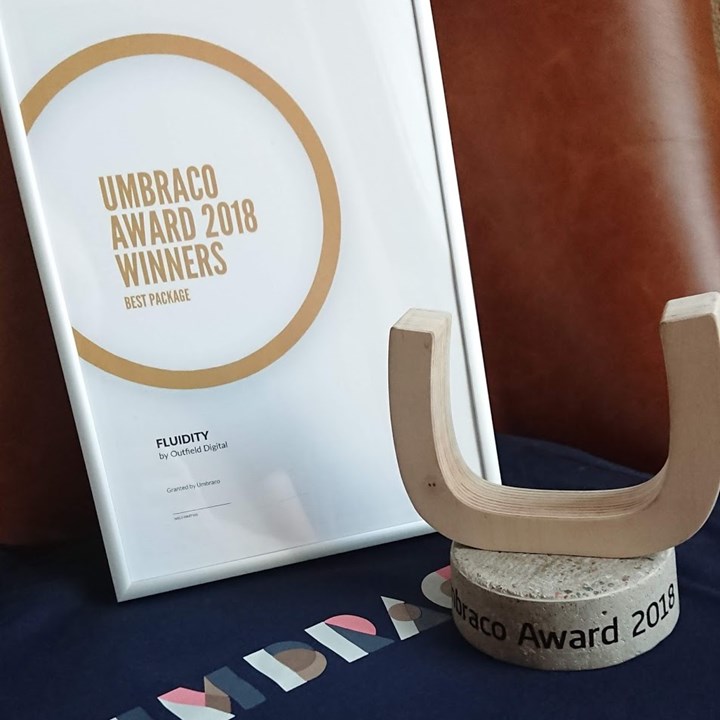 What else could we possibly fit into 2020?
CODECABIN20.
In and amongst all of the above we will also planning, preparing and hosting the fifth annual CODECABIN, which will be held on Friday 9th to Monday 12th of October 2020.
CODECABIN is a three night, all-inclusive (ticket includes accommodation, all meals and beverages) weekend retreat, in a beautiful converted cattle shed in Grindleford, the Peak District, UK. It brings together 20 Umbraco developers/users (along with our three hosts, Matt Brailsford, Lee Kelleher and Lucy Brailsford), to discuss topics, show projects, code together, knowledge share and learn from one another. Applications are open, head on over to codecab.in to apply,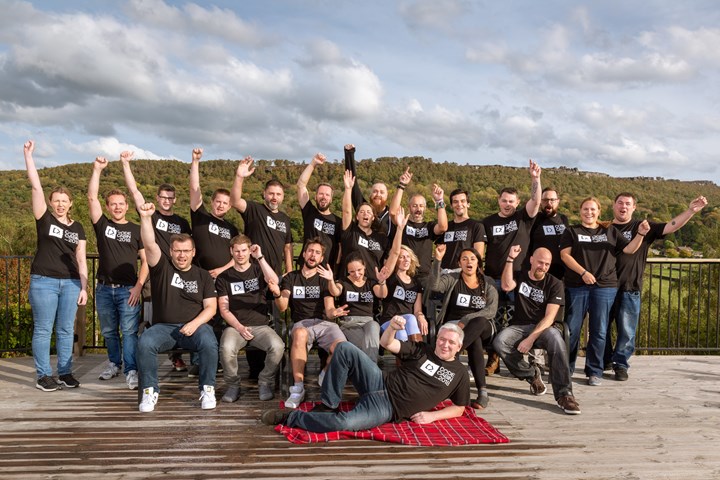 We hope to attend some other Umbraco events throughout the year, including our local(ish) Umbraco Leeds meetup and we'll certainly be heading to the annual Umbraco UK Festival in November (must buy early bird tickets once they're released!).
So that's our plan for 2020. Lots of exciting things to do. We really hope you love Vendr, are excited for the future of Fluidity and apply to CODECABIN20. Hopefully we'll catch up with you at one of the many Umbraco events in 2020!