The Vendr Preview Is Here!
As promised, just in time for Christmas, we have a little gift for you! The Vendr preview is here!! We hope you're keen to play with and get to know more about Vendr ahead of the full product release in March next year. We also really hope that you love what you see.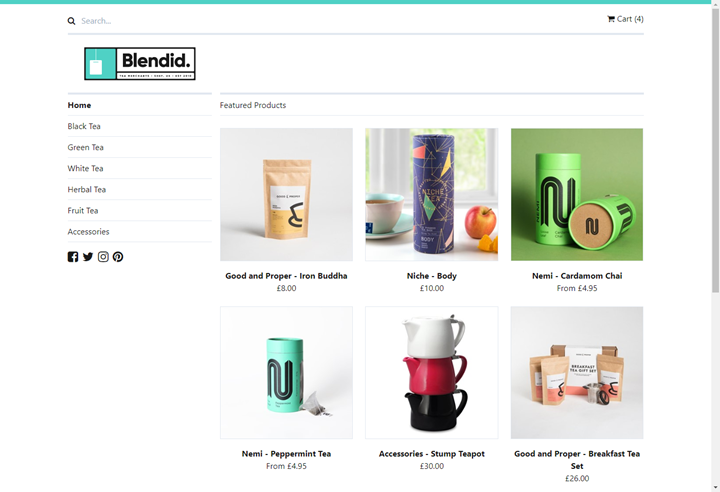 TL;DR
You can grab the Vendr preview, a fully configured demo webstore, right now from our demo store repository over on GitHub.

What's in the preview?
The Vendr preview consists of our new demo store, Blendid, a web shop for a tea selling retailer, which we thought was a nice, nostalgic hat tip to Tea Commerce. The store provides a fully configured basic web-store setup using Vendr on Umbraco v8.2, listing a variety of teas from multiple brands and displaying them in categories. Where products have multiple pricing options, variant nodes are used to provide buying options for those particular product choices.
The site also showcases a basic shopping cart configuration with cart management features via the Vendr API as well as a checkout flow following all the main steps required for a Vendr order entity. On checkout, there will also be examples of order confirmation emails that will be sent.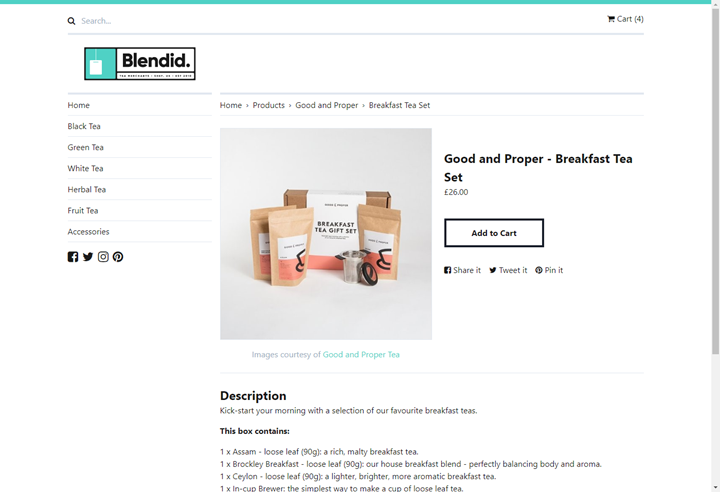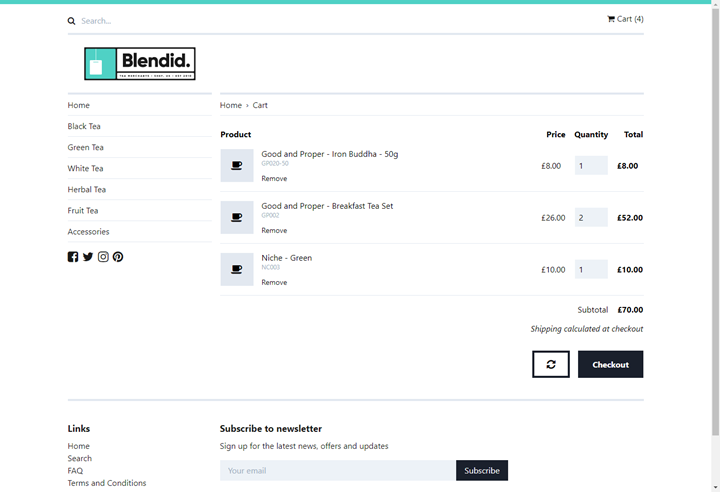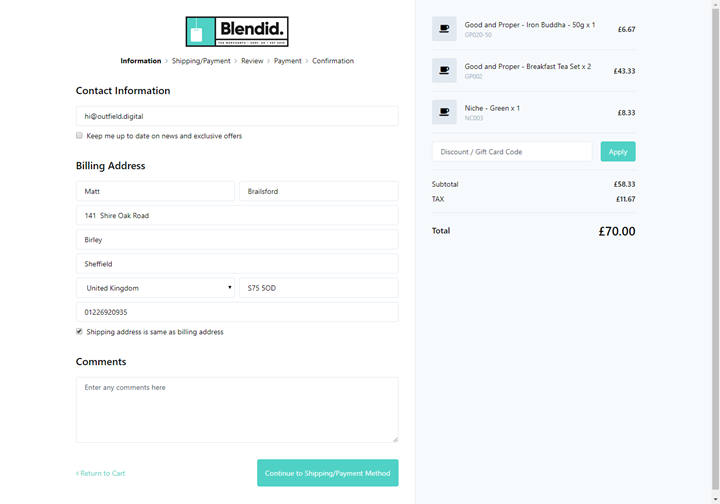 In the back office you'll find a suggested content structure for a working Vendr web-store and you'll also be able to browse the store setup and example orders in the settings and commerce sections respectively.
All in all, the demo store should give you a real taste of how Vendr will fit together with Umbraco in a friendly yet familiar way.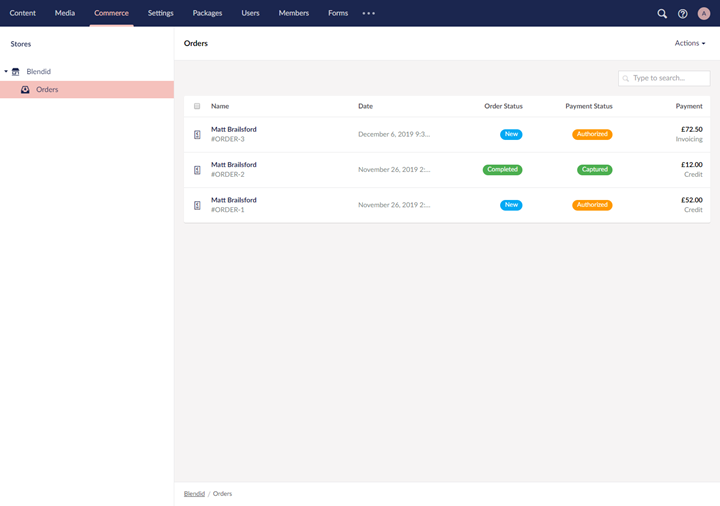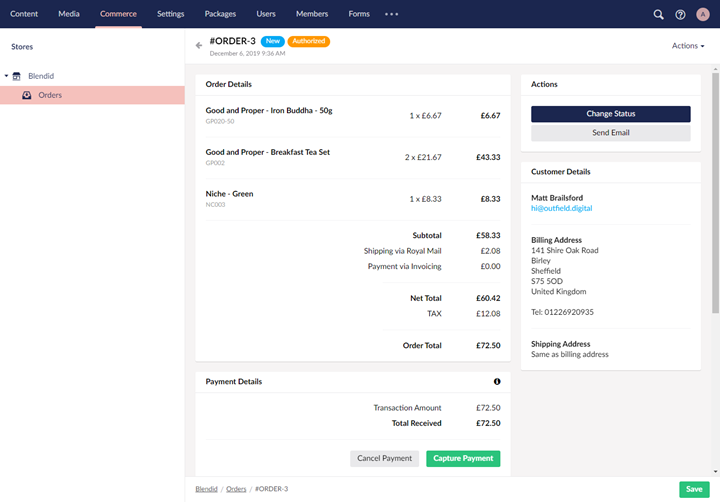 What have we done?
We have produced what we believe to be a robust and flexible eCommerce solution, with a key focus on simplicity. Some of the major improvements are:
A more familiar back office UX, which seamlessly blends with the Umbraco back office to give your content editors and clients a consistent editing experience.
A cleaner coding strategy making use of all the new improvements in Umbraco V8.
Stronger workflows in order to maintain data integrity.
More extension points for greater customisation.
How can I access the preview?
The preview is being released as a full demo installation which can be found over on GitHub along with instructions on how to get started with it.

We are still working hard on getting the documentation in place, which will come later next year, but we hope that being able to explore a real world example will give you an idea of how things will work and how you can work with the Vendr API.
How can I feedback questions, bugs, issues or compliments on the product preview?
You can head to our forum to discuss the Vendr preview and any queries, bugs or issues you might have. We'd really love to know what you think of the product so far and what you like about it. So feel free to follow us @heyvendr on Twitter and let us know.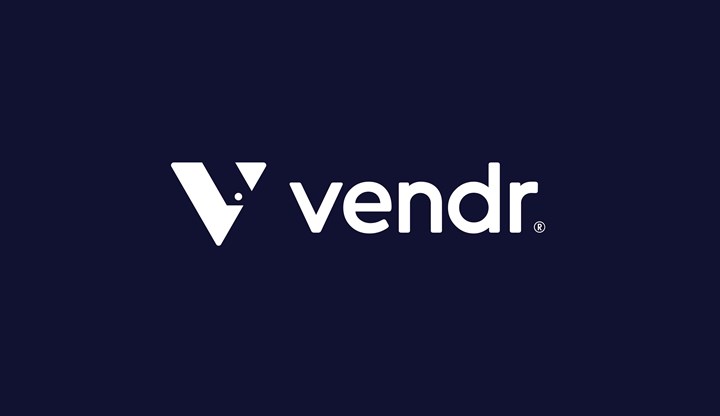 How did we get here?
The last twelve months have been a whirlwind, from our initial takeover of Tea Commerce in December 2018, to the work we have been doing to create Vendr, as well as maintaining Tea Commerce, right through to our rebrand announcement in October and our Vendr presentation at this year's Umbraco UK Festival. Our feet haven't touched the ground!
As you may know, we have been working for the last few months to create a new Umbraco eCommerce product, which is taking over from Tea Commerce for Umbraco V8 onward. Tea Commerce is still available for V7 and older, and will be maintained in-line with support and maintenance for Umbraco V7.
We have made many a change for Vendr, while retaining the ethos and base functionalities we have all come to love from Tea Commerce. As mentioned in our previous blog post and at the Umbraco UK Festival, the changes made and decisions for those changes have come from a desire for simplicity and alignment with Umbraco. The feedback so far has been very encouraging and has really boosted our excitement levels for the solution we're creating.
What's next for Vendr?
Over the next three months, between now and the end of Q1 (March 2020), we will be finalising all the things we want to have available in the initial release, as well as making further updates and improvements to the solution from feedback received on the preview.
As mentioned earlier, we will also be creating detailed and easy to navigate documentation, so you have a great basis to learn from, to allow you to start implementing Vendr in your upcoming eCommerce projects.
And, we will be developing the new Vendr website, which will detail all the key functionality Vendr brings, along with pricing and payment options, and of course, a place to purchase a Vendr licence.
We're extremely excited about Vendr and the potential it can bring to you and your clients. We can't wait to hear your feedback on the preview release and for the product itself, once it's released early next year. But for now, enjoy playing with the new Vendr preview!